When it came time to pick out an urn for my stepdad Steve, nothing seemed quite right. It required a quick review of the wood cremation urns and I knew it was my opportunity to do something special. I decided to make it myself.
When I started writing these occasional stories for Mom and Steve's newsletter, we thought it the perfect fit because Steve was so often my inspiration for diving into projects. The urn was no different; I would have never taken on something had I not been encouraged by Steve over the years.
Steve's service was just 4 days away and I wanted this effort to make Steve proud. The project was 3 boxes. The most important 3 boxes I will ever make – one for his
brothers, one for our family and a little tiny keepsake for my mom.
I started at Rockler Woodworking in White Bear Lake to find the perfect material. Rockler's not the cheapest, but they have a great selection of unique wood types available in all sizes. It didn't take long to settle on walnut…something about the darker rustic tones just spoke to us (I went with Steve's daughter Heather, her husband Aaron and my mom).
Next, a design. Why not the design before buying the materials? Somehow I knew the wood was the real inspiration to move forward. The goal was a simple, clean
design, with a vertical orientation versus the more common "casket" oriented boxes.
Consistent with simplicity, I wanted a design with no hinges or latches. I found this friction fit concept that might work well…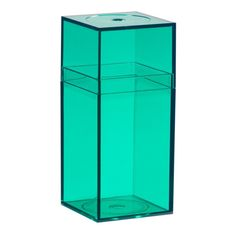 Of course, it seems this required another level of complexity and precision, but I was convinced it could be done. Or rather, I was that I could do it. (Thanks Steve, for the
confidence).
I wasn't an hour in on the project when I started to freak out. I made a few cuts on some scrap and figured out the size, but felt paralyzed. I didn't want to screw it up
and I didn't want to make that first cut out of the real wood.

I called my mom and asked if I could come over so we could talk it through. I thought if I tried to explain how I was going to make it, something would click and
get me started…similar to how I recall having my parents "help" with math in high school. They couldn't actually HELP, but they could act like a sounding board that would often leads to that aha! moment.
In this case my aha moment wasn't happening. She suggested I needed someone to help me, to be there in the basement with me. She suggested I call my brother. Deep
down, we both knew the perfect person to consult was Steve. He would've known just what to do, but this was a time to find his strength within me and persevere. SO,
I called my brother Stephen. For what he lacks in woodworking experience, he has in problem solving skills, a good head for geometry and a willingness to take a couple of risks. More importantly, the ability to drop what he was doing and come stand in my basement for hours, over 2 separate occasions, to make this happen.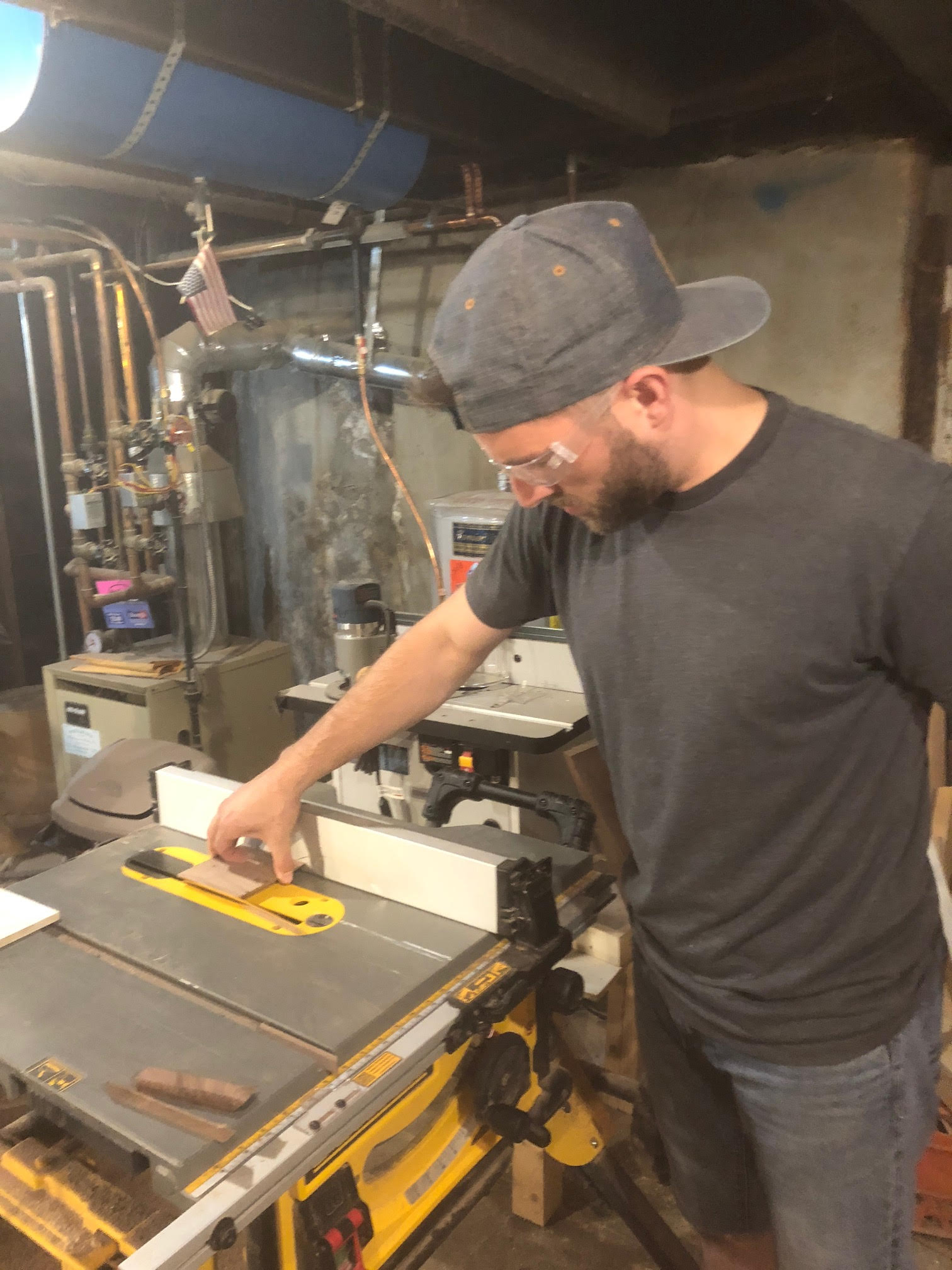 We set forth…we made a box. It wasn't pretty, but we did make a box. We were NOT satisfied with the final product, however, NOR convinced that we couldn't do better. Stephen went home that night with the YouTube video of box making on his phone and we both re-watched it a few times.
The next day, we both had discovered some game-changing tips from the video. Mainly, we moved the fence to the other side of the table saw and recalibrated the rulers to improve our precision. Two changes that stepdad Steve would have
undoubtedly advised from the get-go. With our brother/sister brains combined, we managed to bust out a second box in about an hour and half. I dare say it was near
perfect. Stepdad Steve was helping.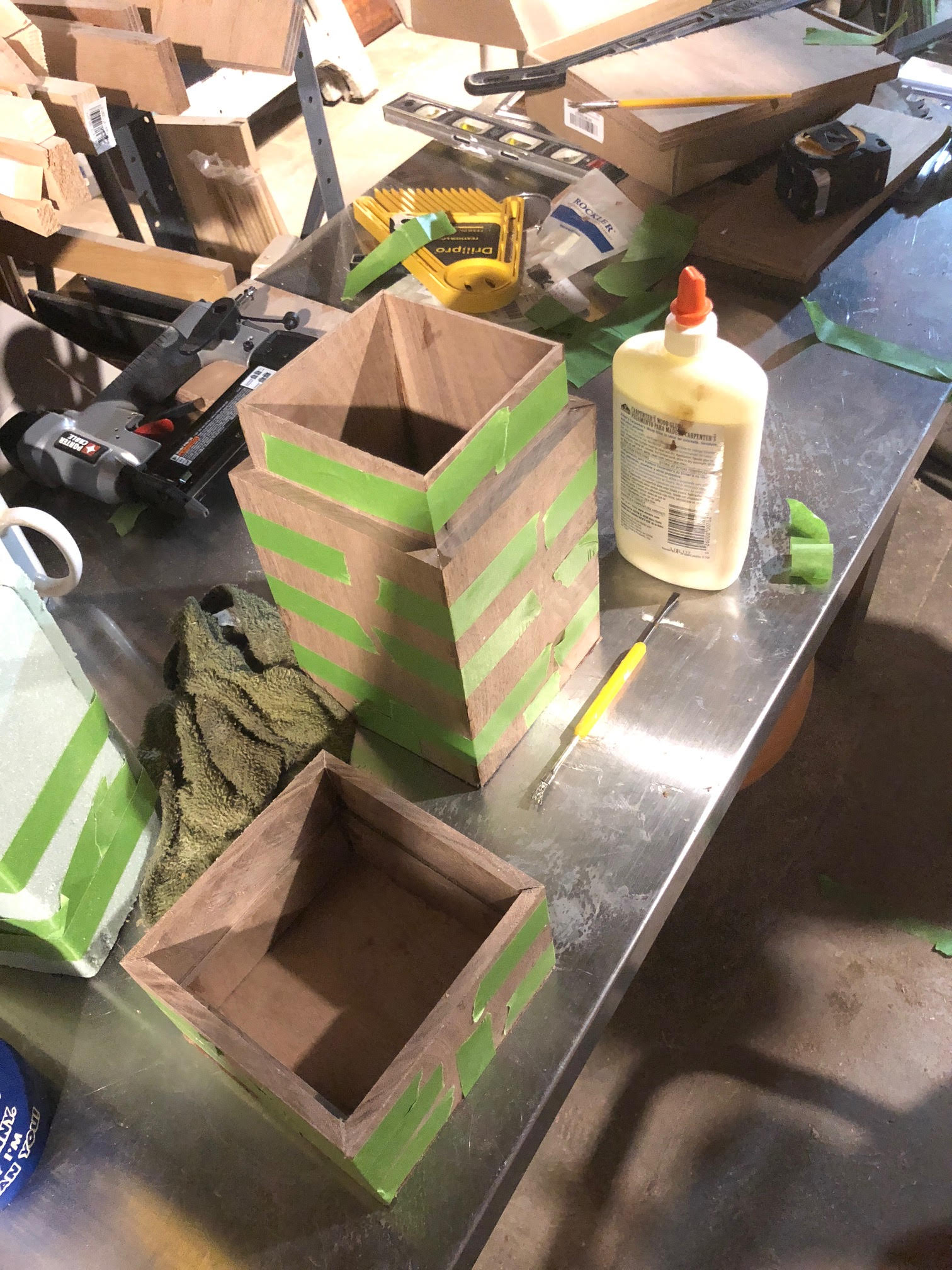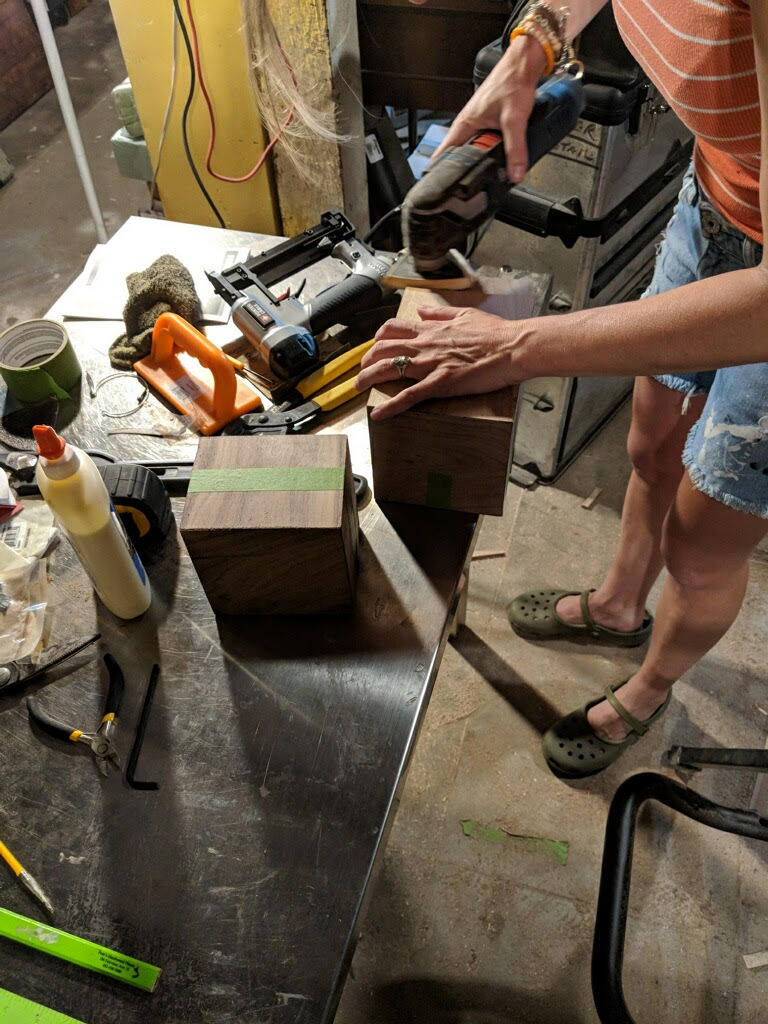 Steve was so careful with his work, something I always valued. He never took a shortcut. With that in mind, we scrapped the first box and repeated our process with
the 3 rd to quickly produce our new box #2. Then, we moved on to the tiny keepsake box for mom. We wanted to repeat the process, but this tiny box required some special table saw rigging to avoid cutting any fingers off. In particular we discovered that we could use my handy pin nailer (a nail gun that spits out super tiny 23-gauge
nails the size of a pin) to temporarily attach the piece we were cutting to a larger piece of wood. Then we were able to adjust the blade so it only cut the small piece but we could hold the larger piece as we ran it through the tablesaw, thus not risking our dear fingers.
Alas, we had finished our three boxes. And they were beautiful.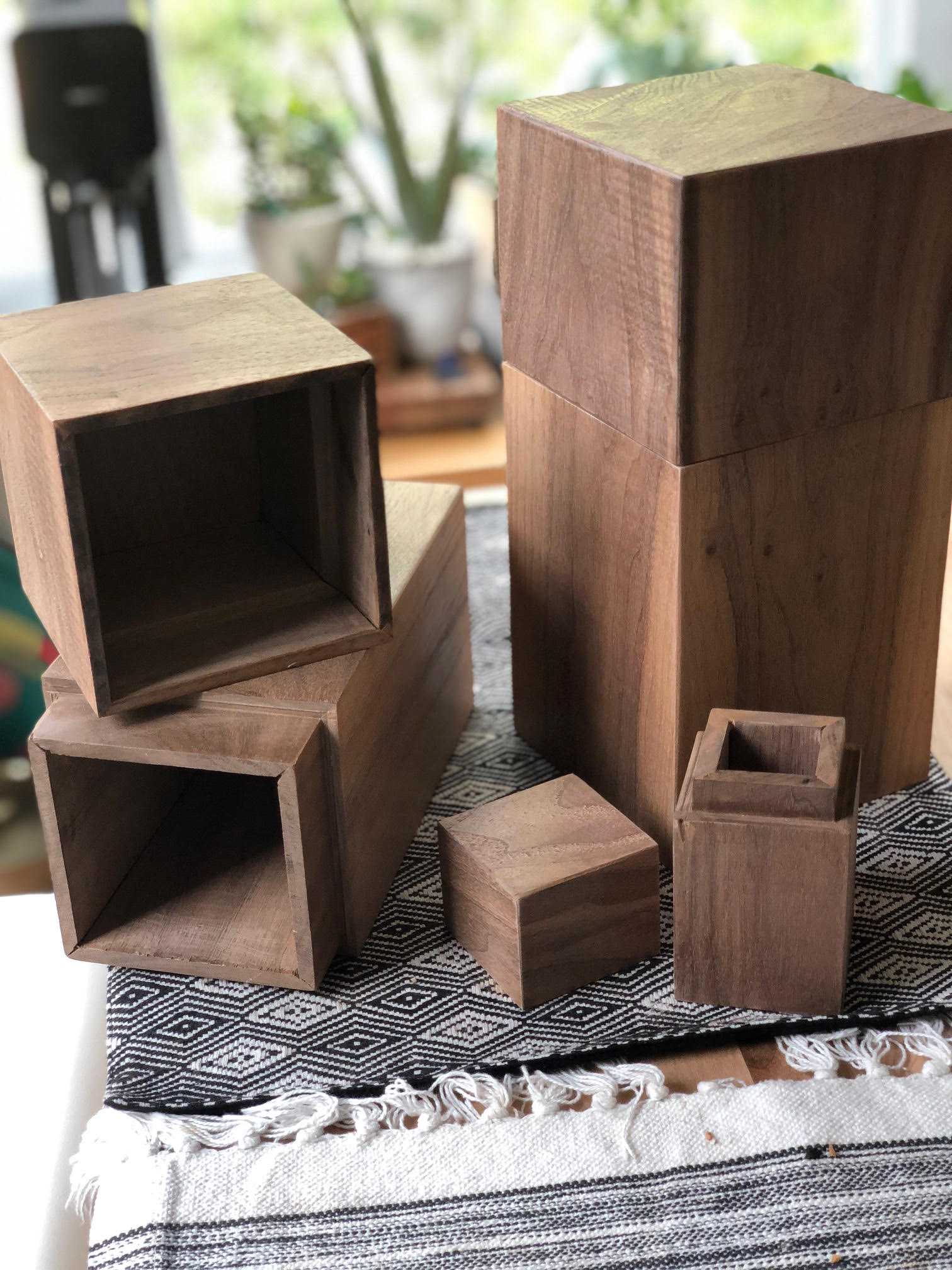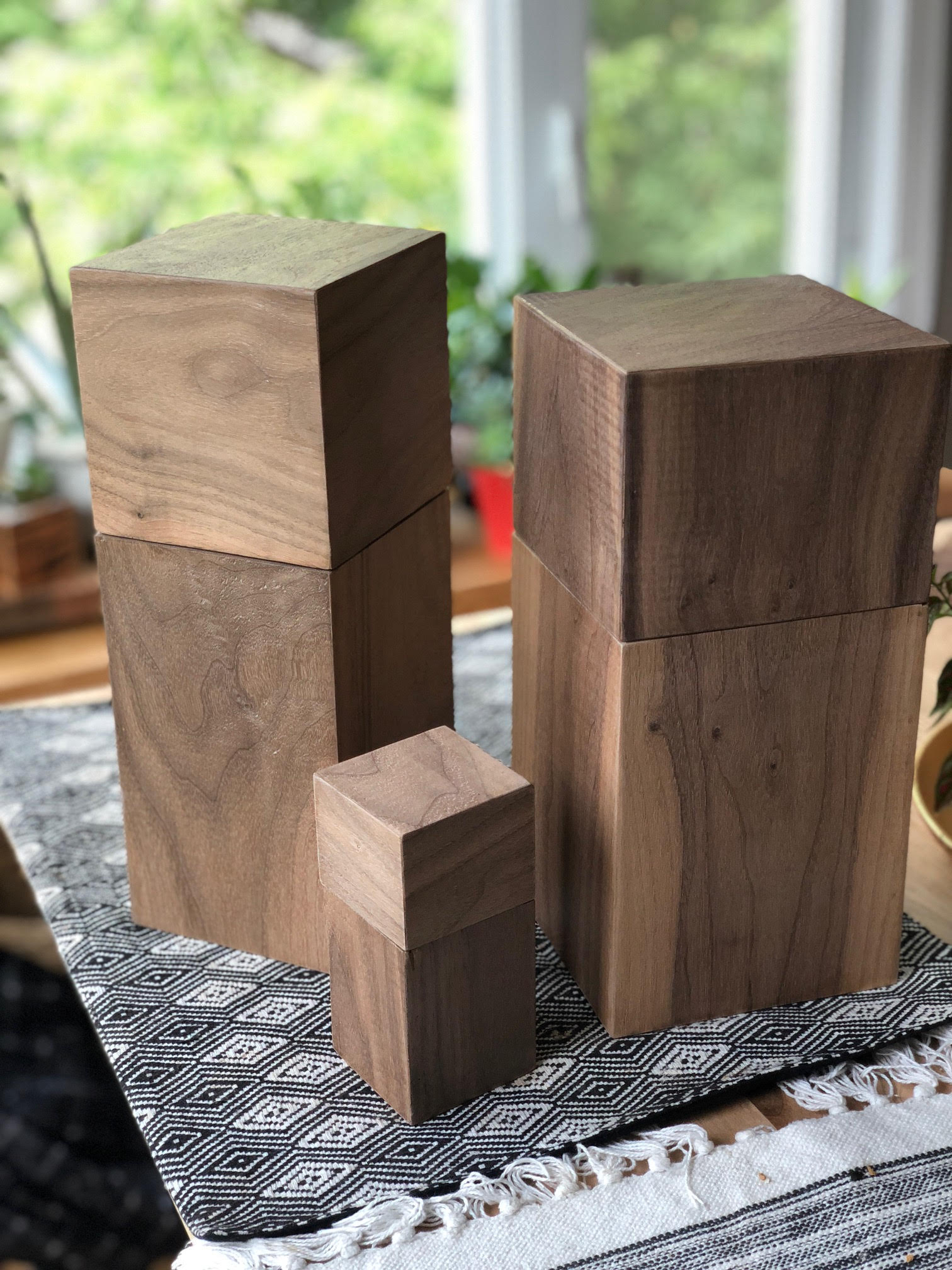 The final step was to personalize each box by using a woodburning tool to burn Steve's name onto the bottom of each. We chose the bottom to maintain the super clean
finish we had created on the four sides of the boxes.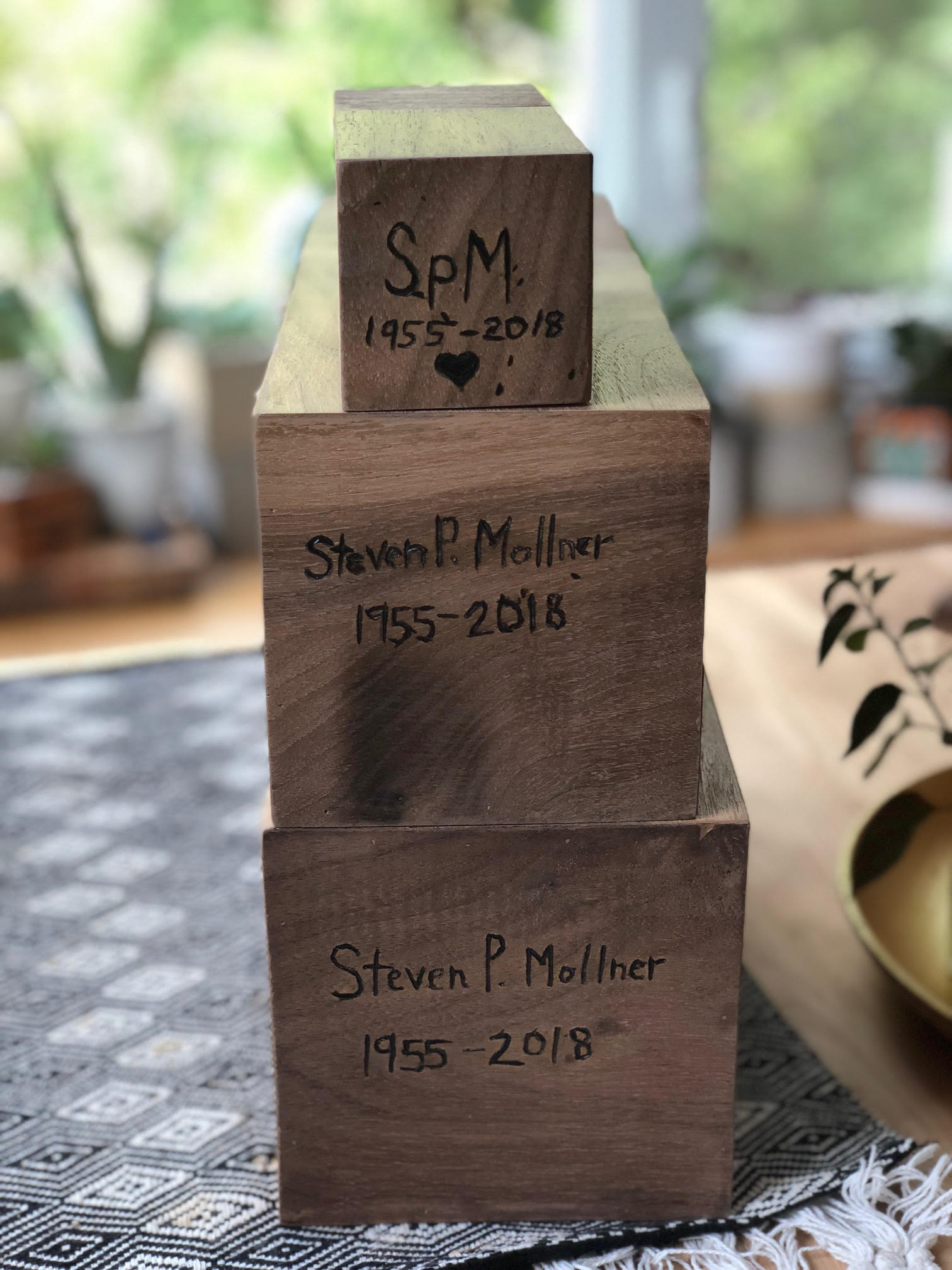 I dare say this was the MOST satisfying project I've worked on. I only wished that I could call Steve immediately and tell him about our trials and tribulations and eventual success building his wooden urns … with friction fit tops! But though I'm not able to do that, I know Steve is so proud of what we made for him. Even if he's not here to say it, it's a certainty.
Godspeed Steve, we love you and miss you dearly.