Why hello! It's been quite a while since I managed to squeeze out a DiWHY story for the newsletter but I'm back! While the documenting took a pause, the projects did not! My biggest DIY accomplishment as of late is the birth of my baby boy Raymond Steven! Born April 20, 2018 he was a 9 month project and I couldn't be happier with the results: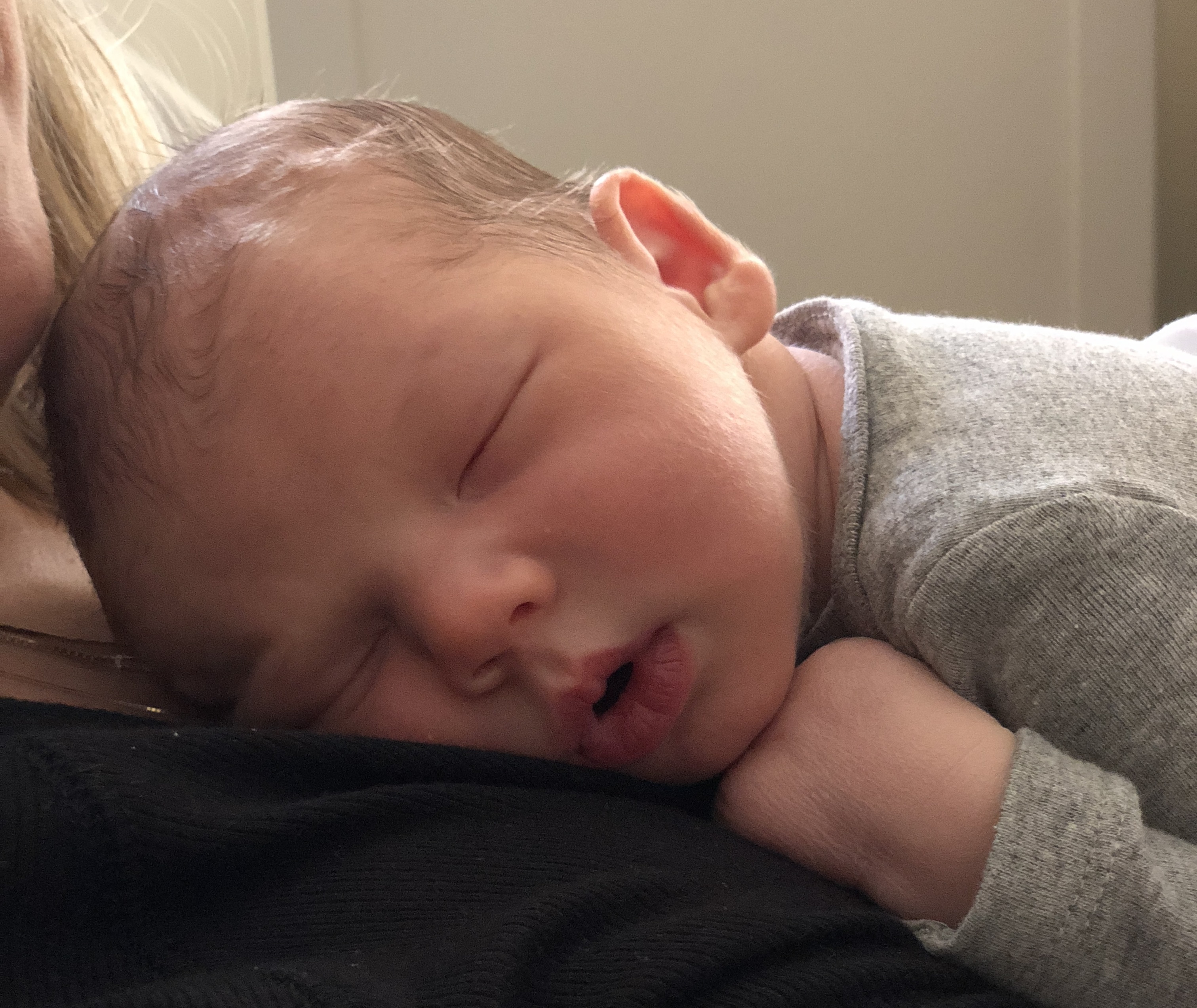 Needless to say Grandma Caran and Grandpa Steve (of whom Raymond's middle name is accredited) are extremely happy with the new arrival, this being their 4th grandkid. And while nothing to sneeze at the details of this project you'll have to ask your own mom and dad to explain!

BUT, on the topic of Ray, there was one heck of a project that accompanied his arrival…the creation of his nursery.
Step 1 of this project is to convince dad that he'll have to give up his office which was currently located on the 3rd floor in the turret. The turret, according to Webster is defined as "a small tower on top of a larger tower or at the corner of a building, typically of a castle." – and while we don't actually live in a castle, I imagine Ray will consider his 3rd floor 6ft diameter octagonal bedroom just that! The room is small, these dimensions mean Ray's dad can't lay on the floor in the room without his feet sticking out the doorway…

Speaking of doorways, the door was the main project related to the room transformation; so let me start there.
The start is really quite simple, there was not a door on this space and we needed a door. The room being in our third floor attic space of our old house, there is nothing standard about any of the dimensions. The door itself needed to be 71" MAX height, standard doors are 80". Width wise we could be a bit more flexible but needed to consider how we might frame this bad-boy in.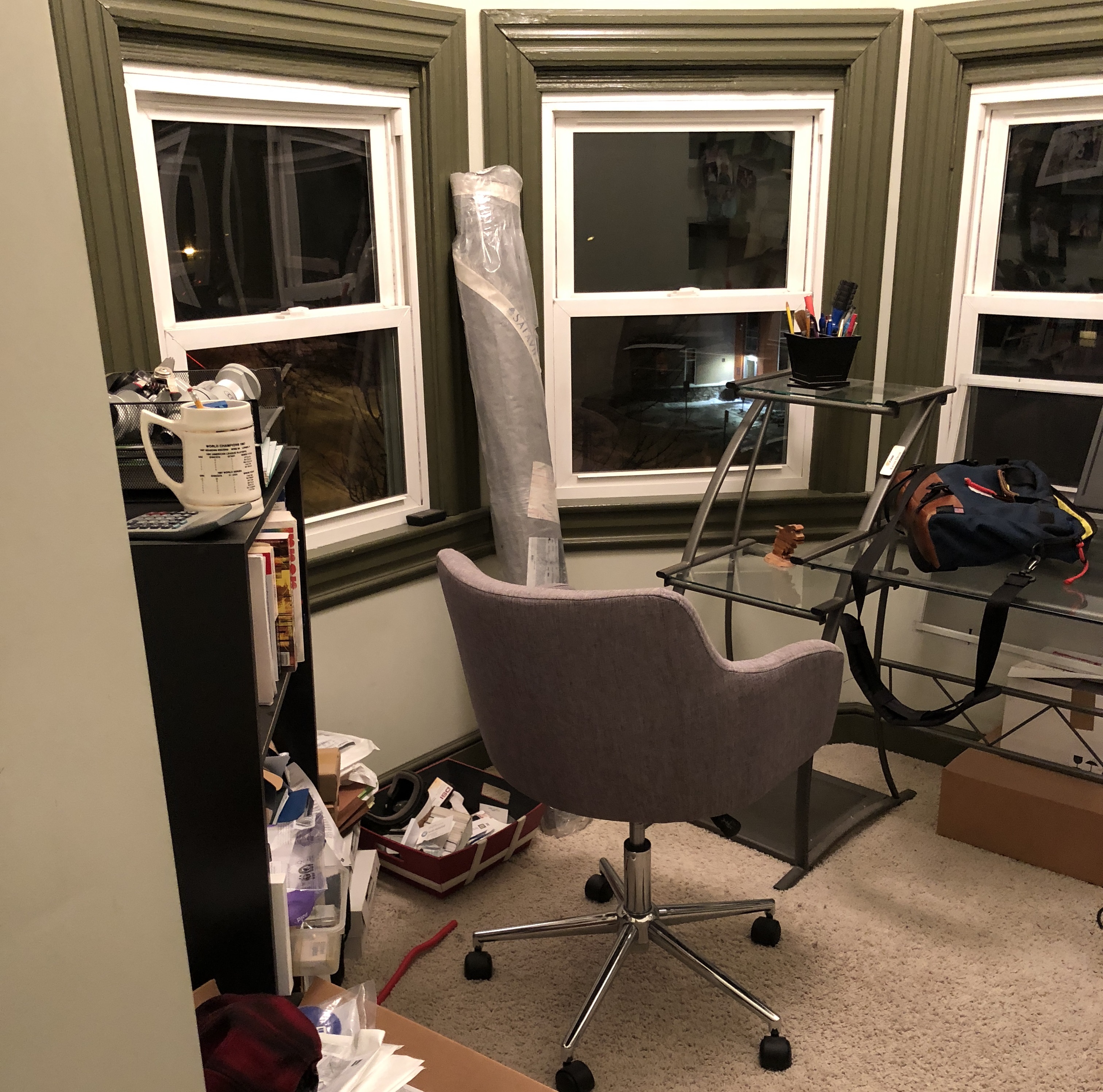 Our general plan was to frame the door in like your average DIY YouTube video might advise for a standard interior door install, with some creative modifications, as needed.
Ideally we would have salvaged a turn of the century solid wood door with cool antique hardware, similar to the other doors on the third floor:
BUT, the project being on the unpredictable timeline of the baby arrival, we decided pre-hung was our best bet. At least then the door inside its frame would be square.
Of course due to odd dims the average big box retailer didn't quite have what we needed so we ended up ordering a custom solid core door from Lowe's that would arrive in 2 weeks.
I managed to come up with two modifcations to help antique-ify the new door…
First we went to a cool salvage yard called Architectural Antiques in Minneapolis where we found an awesome black porcelain door knob. One decision we made when purchasing the custom door was to have a hole cut for the door knob. Seemed like a reasonable decision, but we quickly learned that the 2" diameter holes in doors are for new knobs, old knobs need much less of a hole.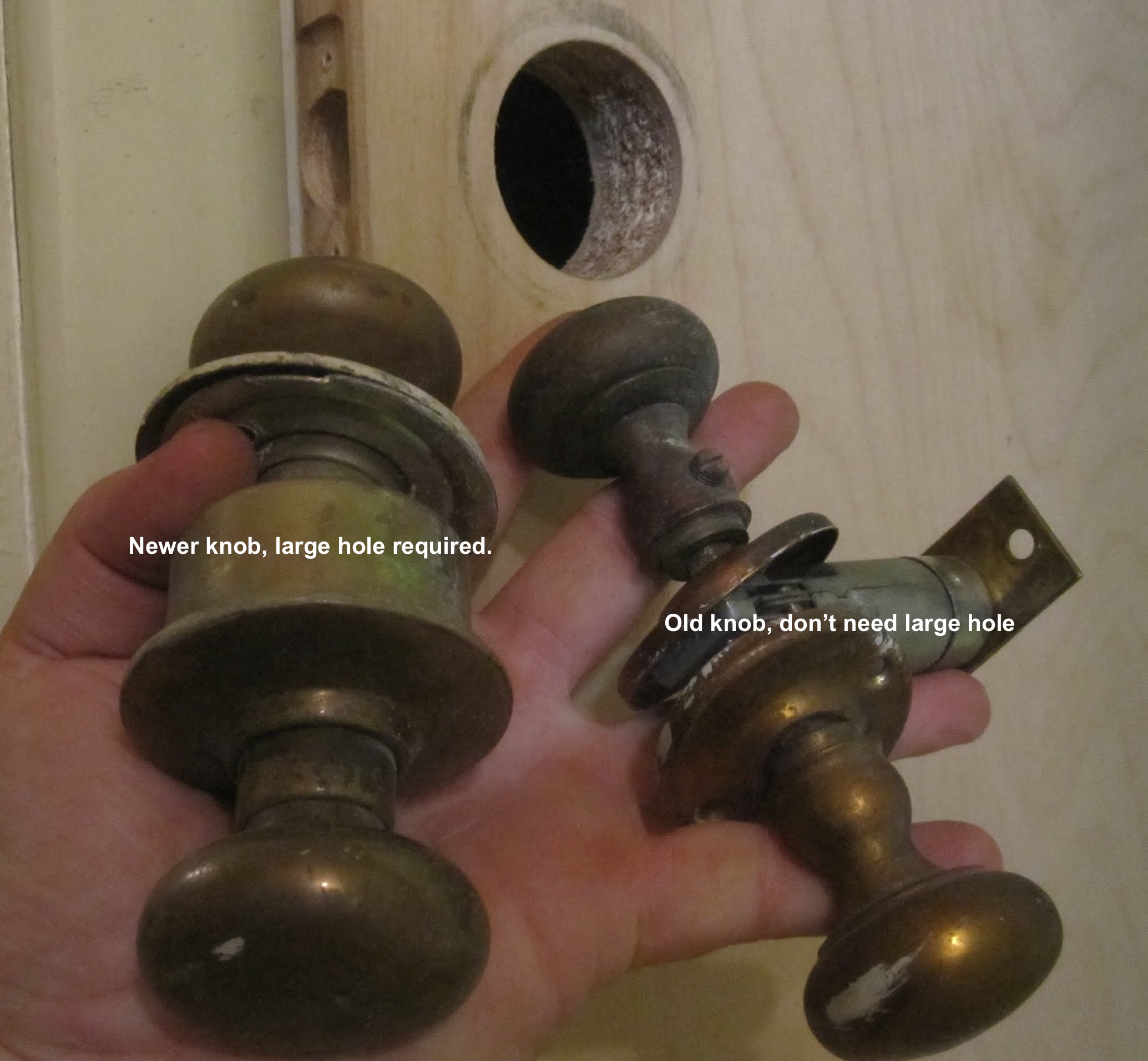 Sooo, operation hole plugging began. We managed to use the scroll saw to cut a circle from a 2×4 and then cut about 3.4 of an inch shaft out of the middle for the hardware mechanism. This left us with 2 chunks of wood in a half-moon shape…with these half moon plugs we were able to fill the hole enough to have something to screw these decorative discs called rosettes to cover the hole: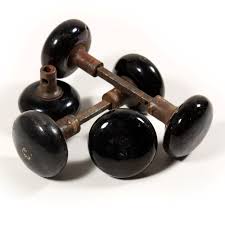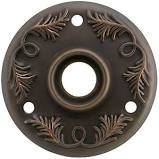 The other thing we did was use some decorative quarter-round that Keven had mistakenly purchased, to create a sort of paneled look. A traditional paneled door has the panels inset into the door, but my hack was to glue and nail the quarter round onto the door in squares to create a similar look but instead of inset, it was on top of the door.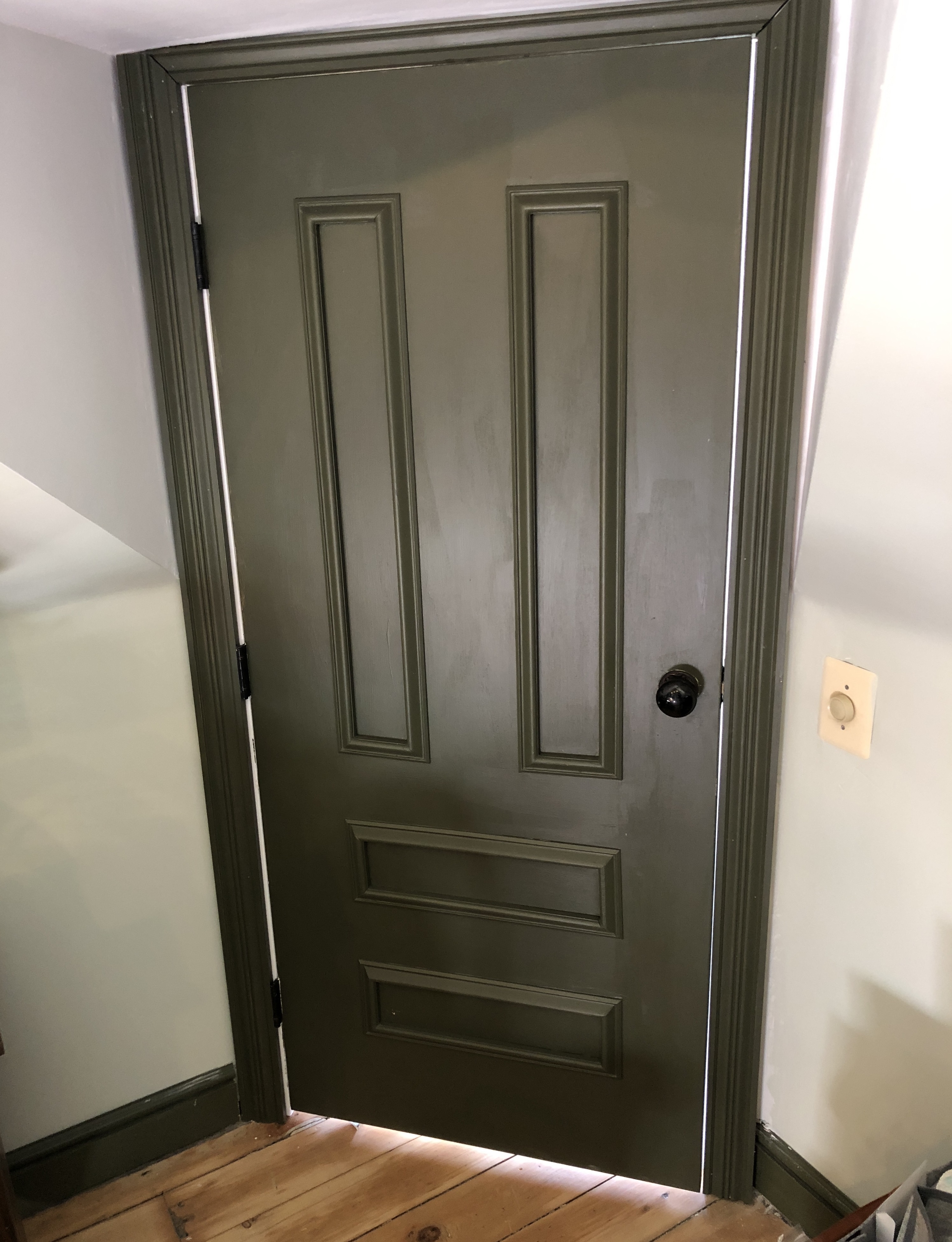 I think it gets the point across.
And speaking of things Keven did accidentally – while repainting the 14ft turret ceiling he accidentally broke the giant pendant light. Luckily, deep down, I was hoping to have the chance to pick out a new light so it was kind of a lose-win situation. I picked out a 3 pendant light that has sort of an industrial look.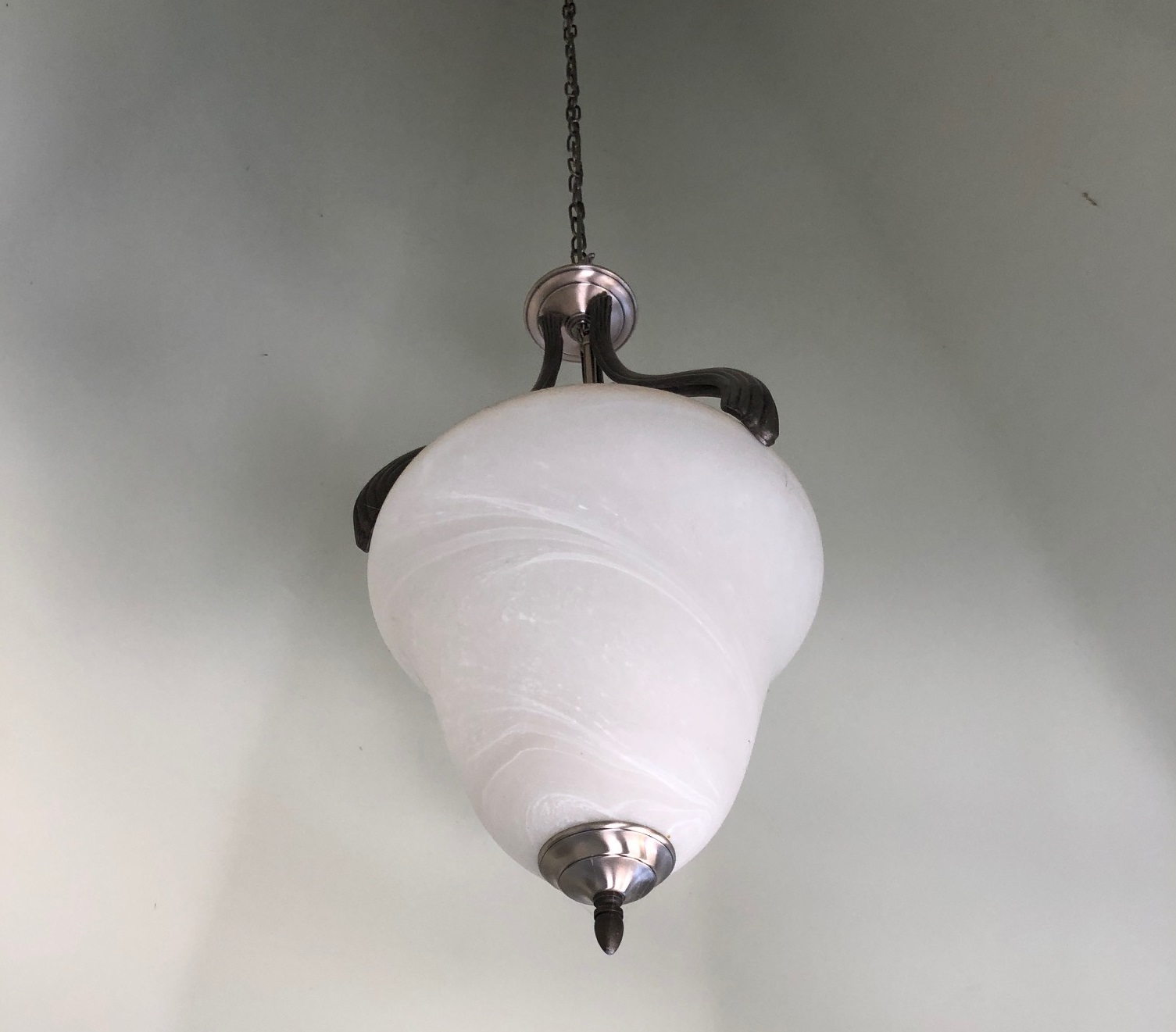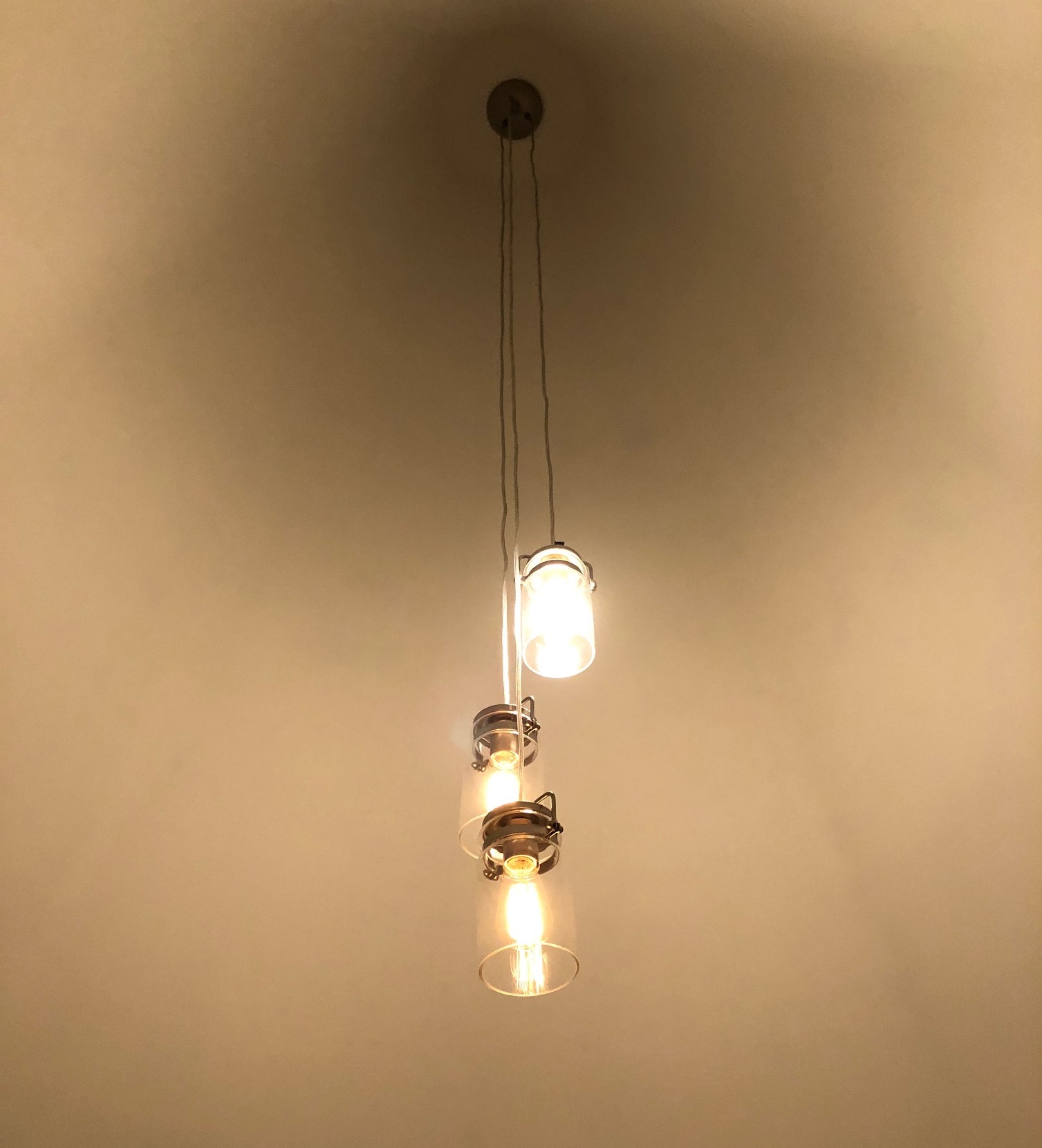 All in all the room is pretty adorable and I think little Ray will love it for a couple years anyhow…or at least until he also can't lay on the floor without his feet sticking out the doorway J Well, until he's simply too big to fit in the tiny hideaway.